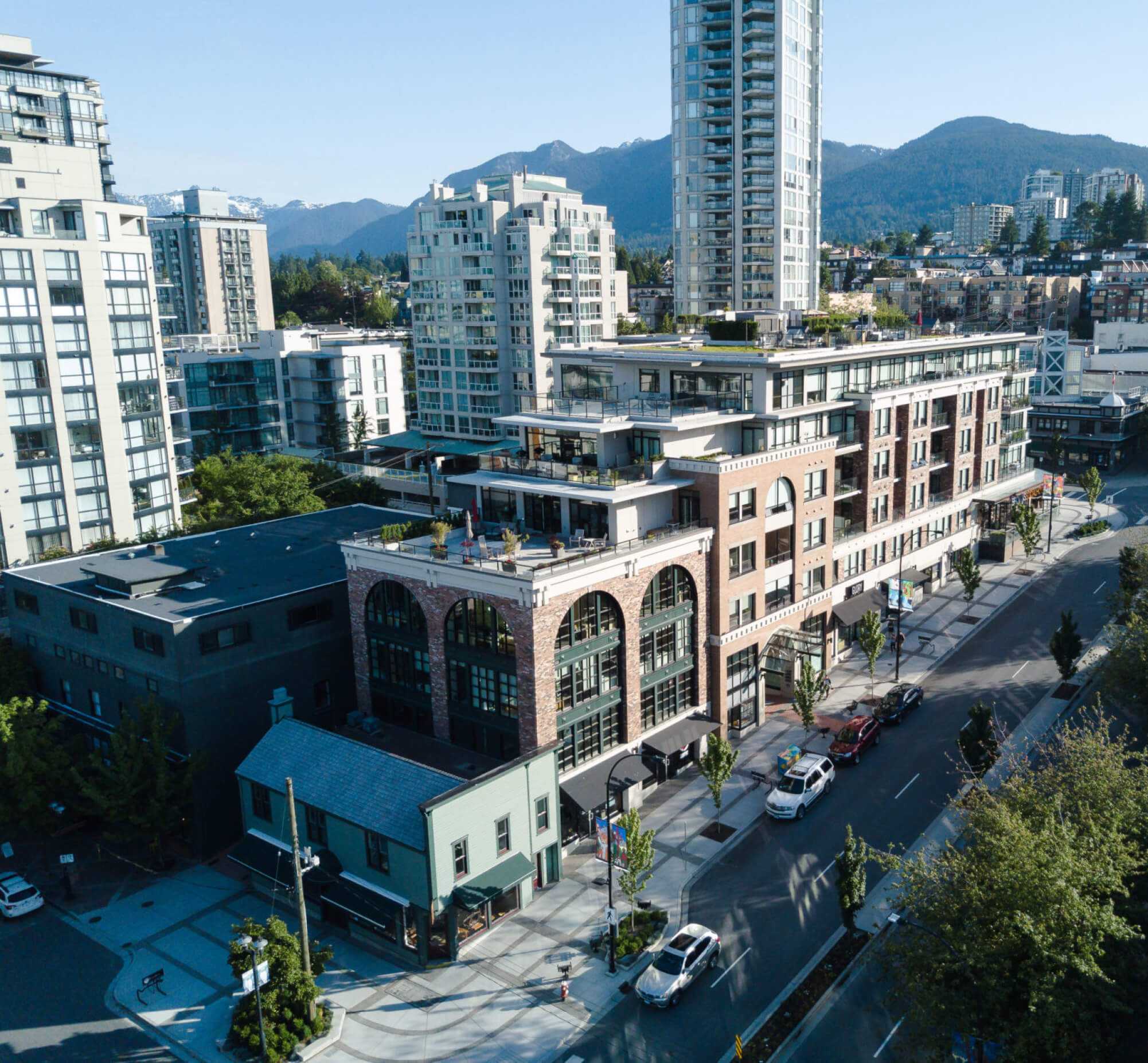 ROVE Quality
The Staburn Group is dedicated to detail and delivery. We are thoughtful, creative, and committed to the personal business relationships with our clients, tenants and service providers.
Whether taking delivery of your new one-bedroom suite or opening a large format retail store in a Staburn project, you can rest assured that the principals of Staburn have assembled the right team of professionals to create and construct your new home. Quality, service, timeless design, and delivery are our promises. As North Shore locals, we stand behind everything we do.

A Natural Collaboration
Innovation – Creativity – Thoughtful decision making. Team values and a combined vision bring amazing results.Built on a foundation of expertise and excellence, the team is committed to creating homes with enduring quality and natural style.
RH Architects
Architect
RH ARCHITECTS (RHA) is an award-winning, mid-size Architecture firm located in Vancouver, British Columbia. Established as a sole proprietorship in 1984 and then as a partnership in 1991, it has received international recognition for MANY successful projects throughout the Pacific Northwest.

Norson Construction
Builder
With an established track record, and over 35 years operating in Western Canada, Norson Construction specializes in large-scale projects. Professional and technical, their team's expertise gives them the capability to excel. Their experience and dedication have afforded Norson an excellent reputation.

The Mill
Interior Designer
Clean design, natural forms, unique personality, and emotional connections are hallmarks of The Mill Design Group's approach to interiors. Based in North Vancouver, the team has selected finishes and accents for Rove that honour the beauty of the area.

rennie
Marketing & Sales
For more than 40 years, rennie's full-service brokerage, developer services, and dedicated intelligence divisions have combined to help buyers, sellers, developers, and institutions achieve their goals. A family-run and owned company founded on considered collaboration, rennie offers a depth of experience and a level of service that sets them apart.